We've Got It All: Beach, Cloud Forest, Rain Forest, Volcanic Hot Springs, Animal Sanctuary – All While Learning Spanish!!
Come explore one of the most fascinating countries in Central America. Coffee, chocolate, eco-tourism, rain forests, pristine beaches: Habla Language Services' trip to Costa Rica has it all! Experience "pura vida" as you visit three distinct ecosystems. July 2022 program runs July 22-August 2. See more info here.
What's included:
10 hours of Spanish instruction with expert Gina Covello, MA.
4½ days of project-based, immersion learning while living the language in small town.
11 breakfasts, 5 dinners, 2 afternoon snacks.
Accommodation at Hilton Garden Inn (2 nights), Marriott Mangroove, Volcano Lodge & Springs (2 nights) and Monteverde Hotel.
5 nights staying with host family to enhance the learning experience.
All on-tour transportation and tip for driver, personally guided by Gina Covello.
Help of local Tilaran guide throughout the program.
Entrance to Waterfall, Coffee Plantation, Local Farm, Mistico Hanging Bridges, Proyect ASIS Sanctuary.
Transportation from and to LIR airport.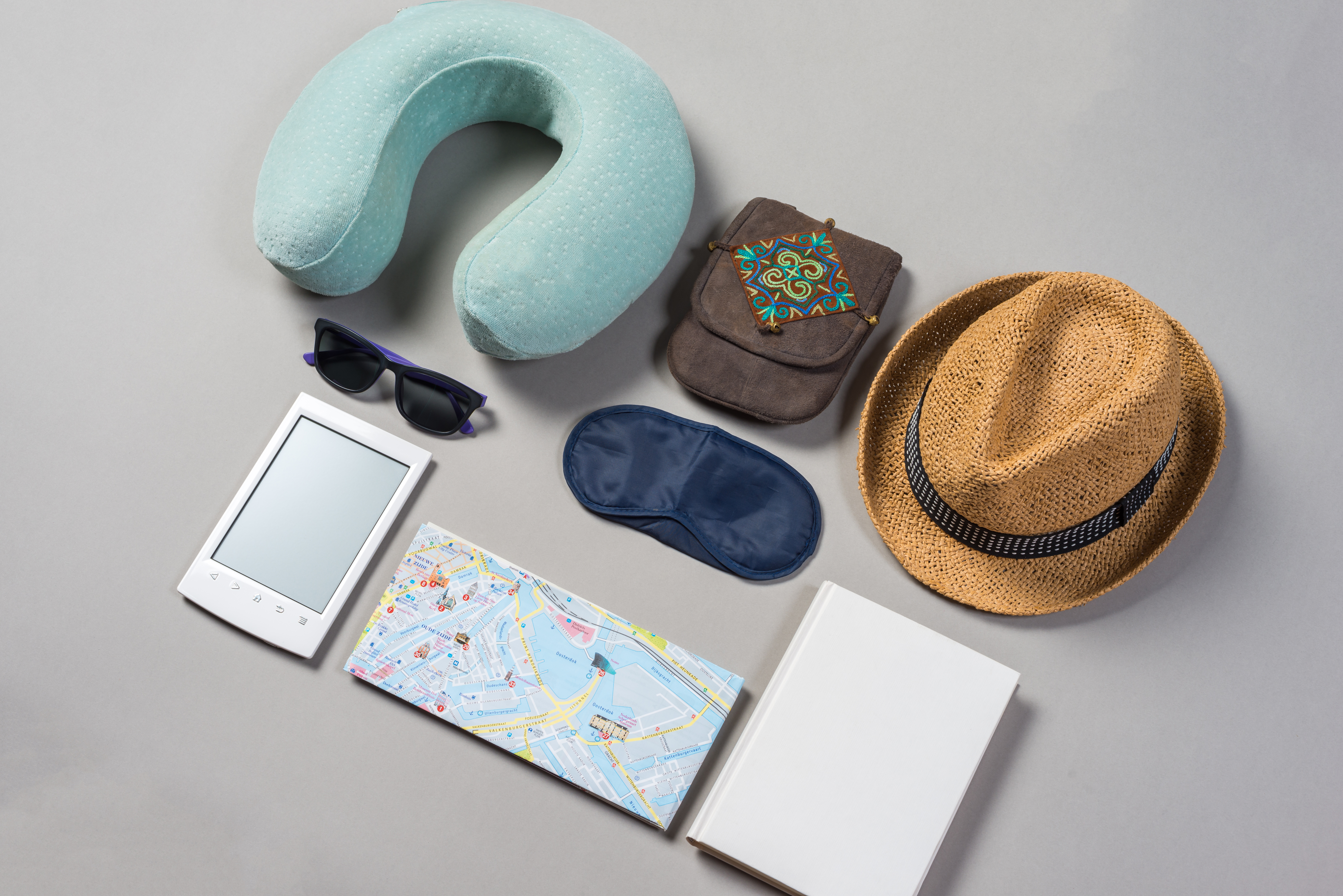 Day 1
Fly into LIR and take shuttle to Hilton Garden Inn. Depending on what time your flight arrives, you can enjoy the pool or gym or grab some dinner.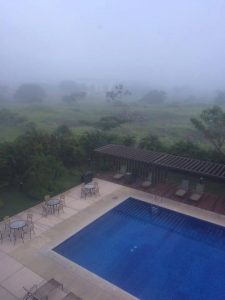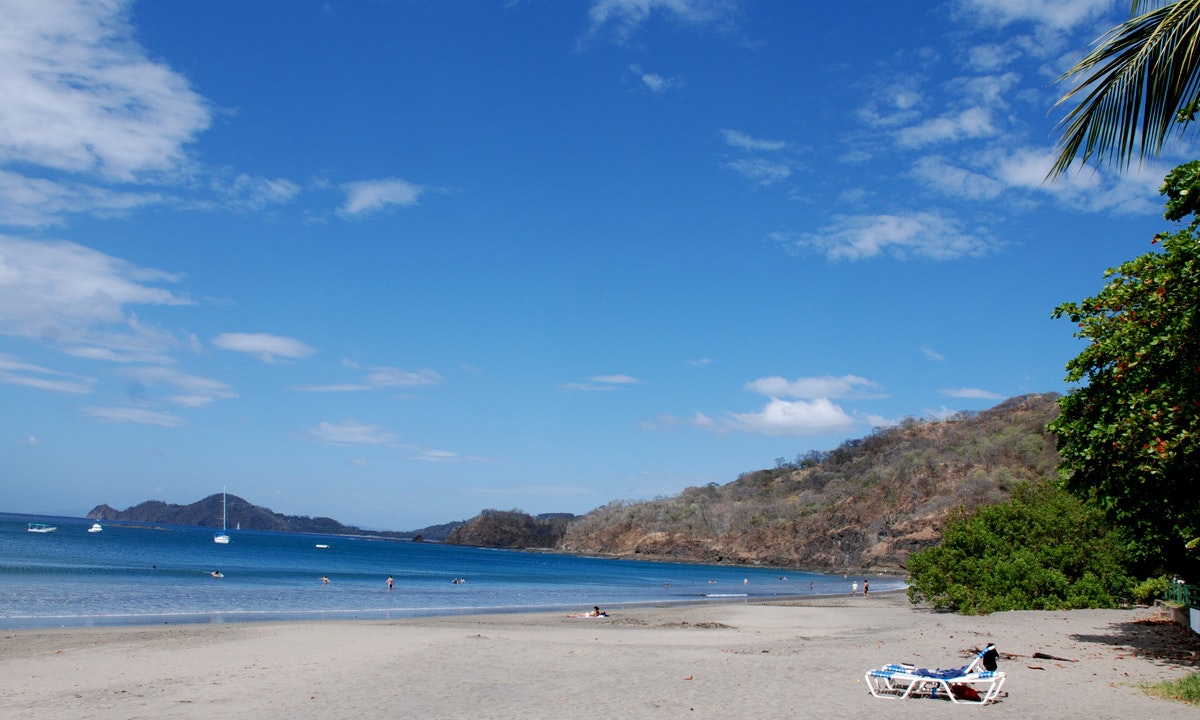 Day 2
We will have an orientation over breakfast to introduce you to the currency, how to order at Subway, basic culture, and logistic briefing. Then we travel to Playa Hermosa for fun in the sun. Enjoy snorkeling, kayaking, or relax in the sand. Seafood lunch right on the beach! We return to the Marriott Mangroove for sunset cocktails and dinner.  Beach activities included. Meals: B.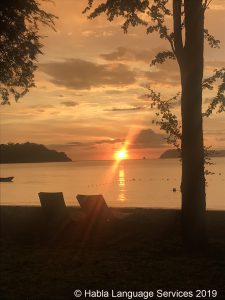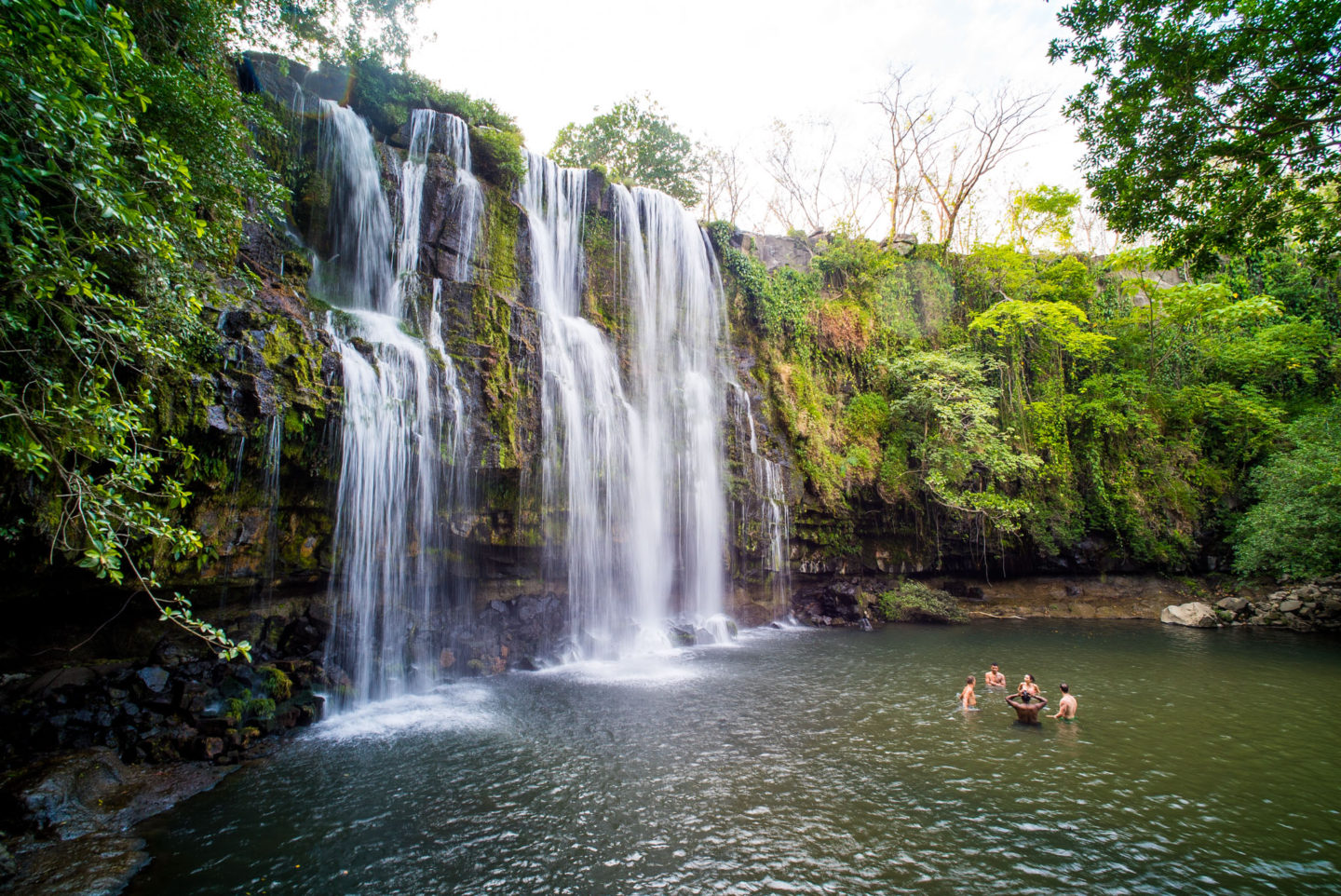 Day 3
Kayak, bike, (included) or enjoy a spa service at the hotel. We'll pick up lunch at Subway and head to the Llano Cortes Waterfall. After our picnic lunch, we'll head up to Tilarán while enjoying a beautiful sunset. We will have a brief orientation and settle in with host families. Meals: B, D.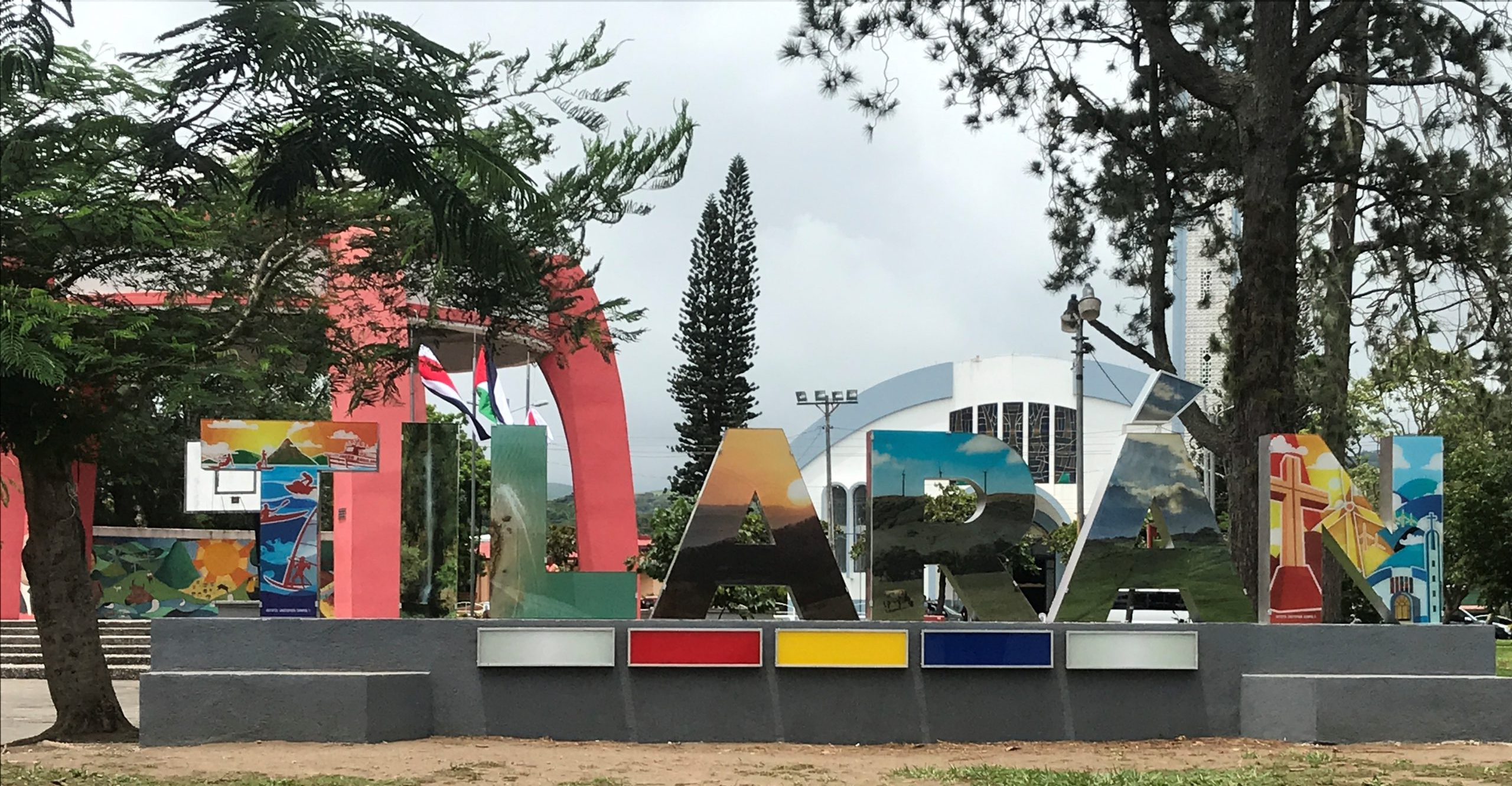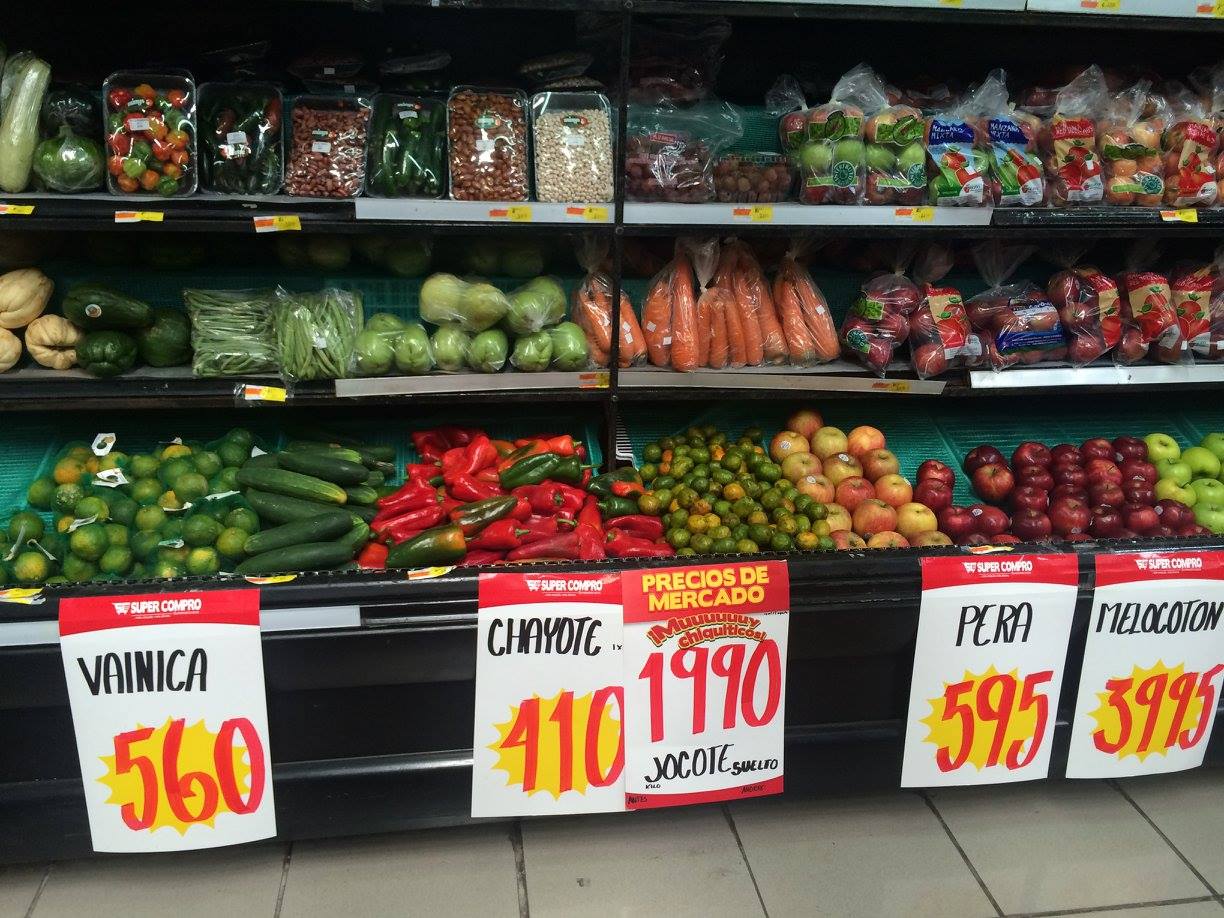 Day 4
Our 1st day of immersion starts here. We will have lessons in the morning with instruction on how to shop in the frutería and supermercado. You will also order lunch in a restaurant. You will explore the town and present your findings. Meals: B, D.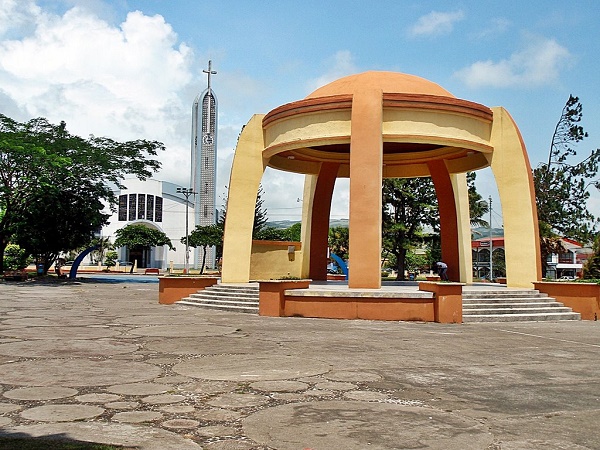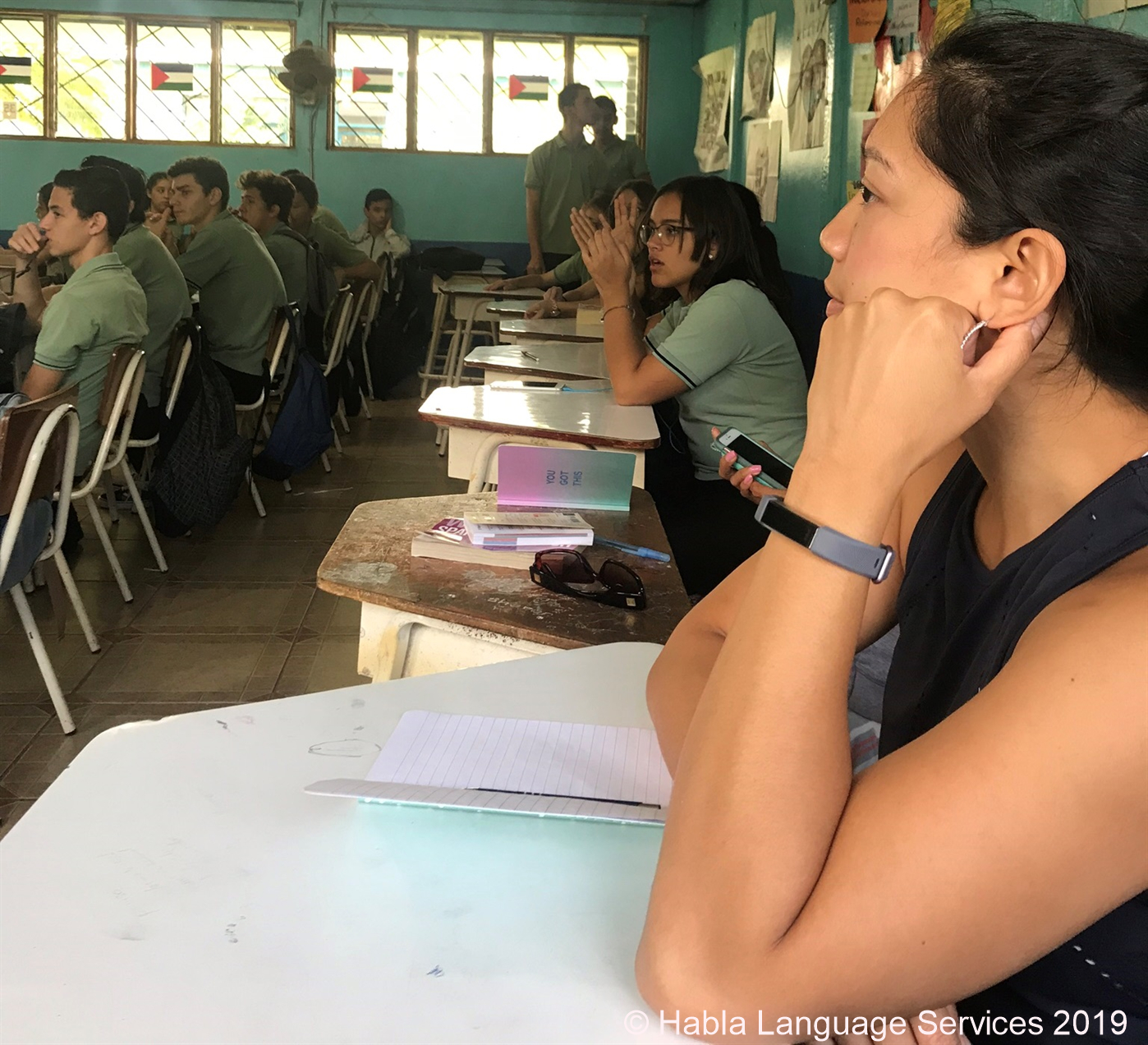 Day 5
Visit the high school to observe classes and we'll do a quick English lesson. We will then head to an organic farm for lunch and hiking, farming, or bird watching. In the afternoon we'll enjoy café and the sunset. Meals: B, snack, D.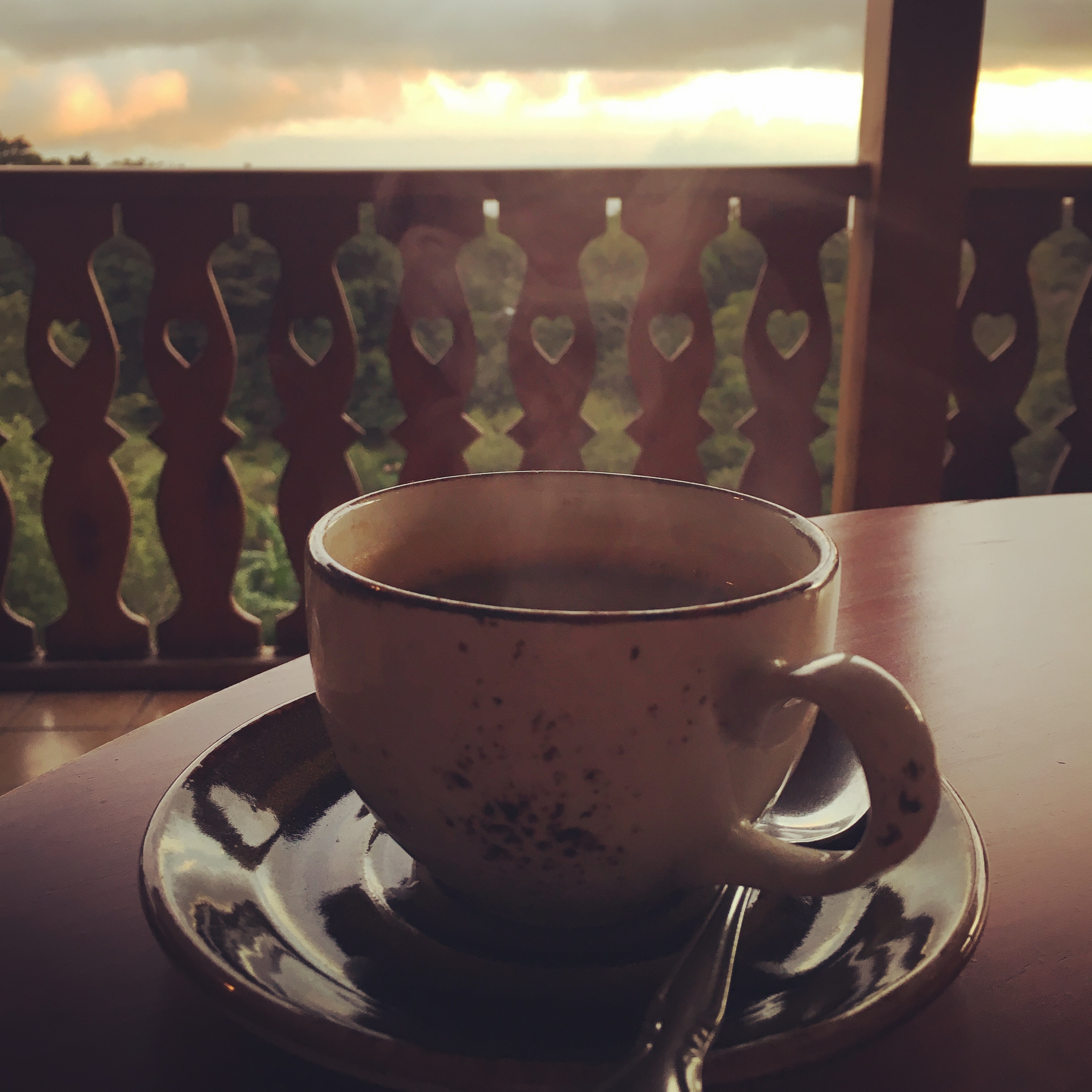 Day 6
Lessons on coffee processing, small talk, and making reservations. You will then invite a new Tico friend to lunch for Spanish conversation and then make a hotel reservation. We will then visit a local coffee plantation and enjoy coffee and a snack. Meals: B, snack, D.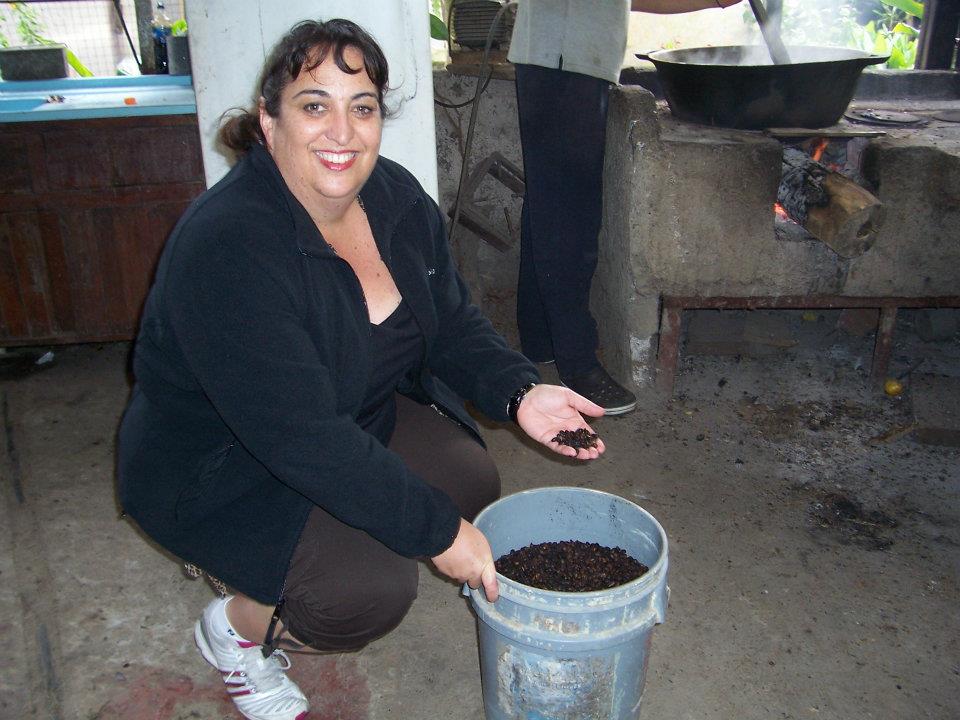 Day 7
Class on health and directions. Students will take a taxi to lunch and then we will visit a pain management clinic. Meals: B, D.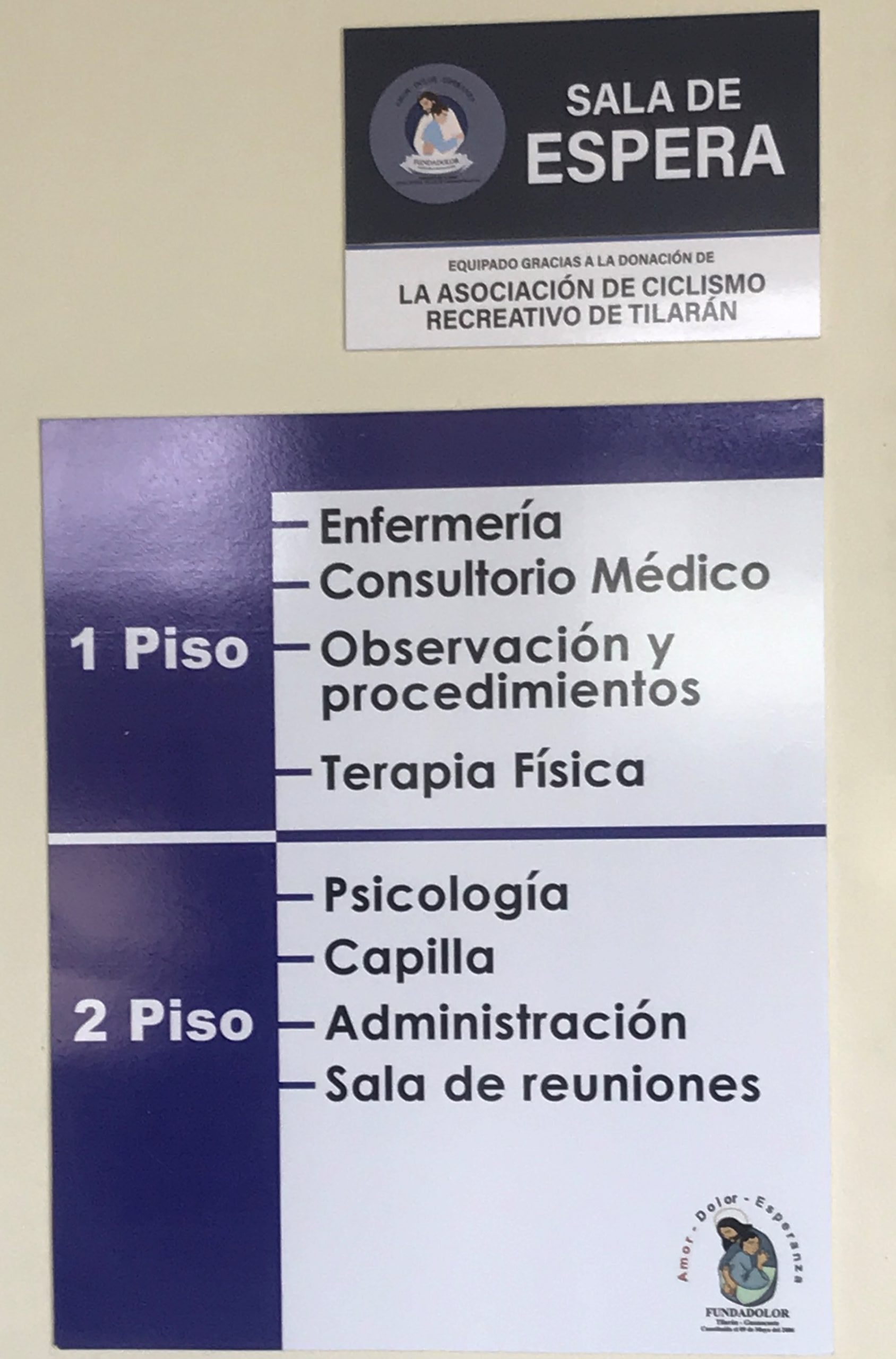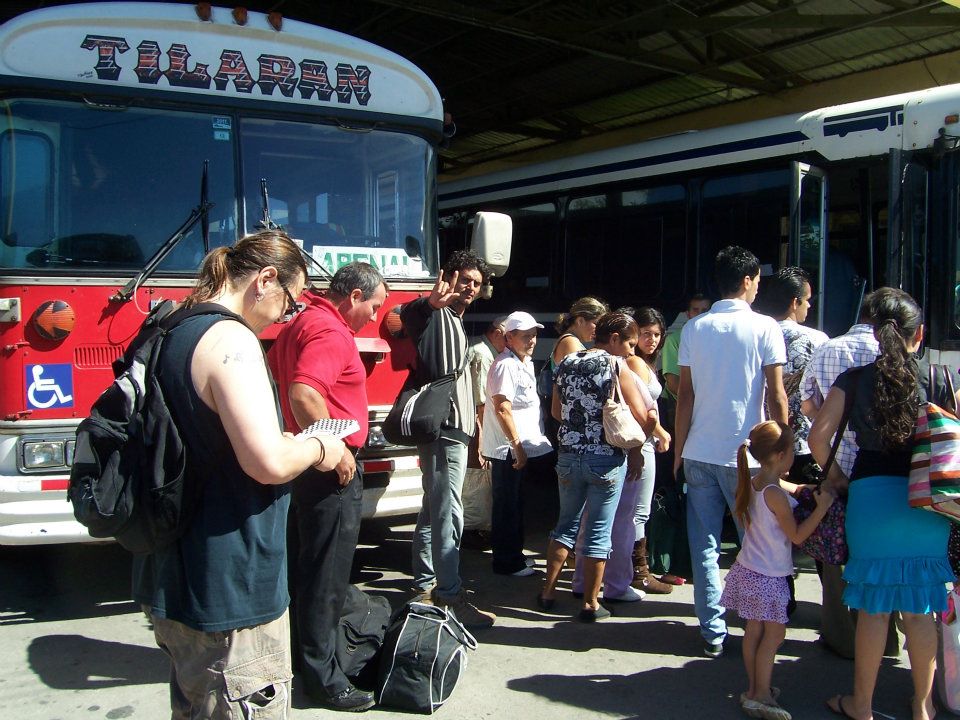 Day 8
Work with your team to navigate the local bus system and answer questions on neighboring towns. This is your final exam! After, we'll head to Místico Hanging Bridges for a 2½ hr walk over the rain forest canopy. Then we check in at Volcano Lodge. You can decide to enjoy a soak in the hot springs, get a spa treatment, or just enjoy dinner. B.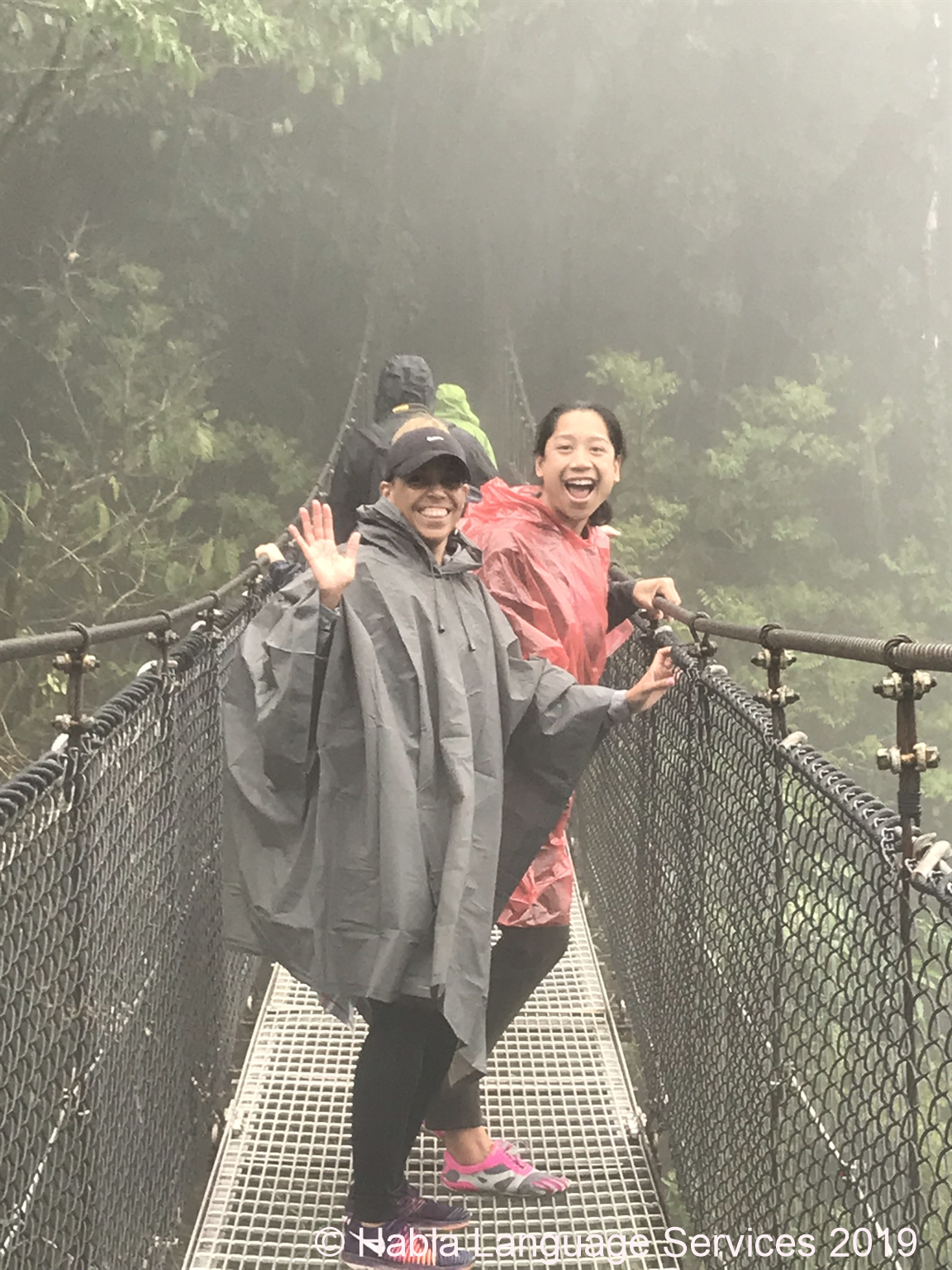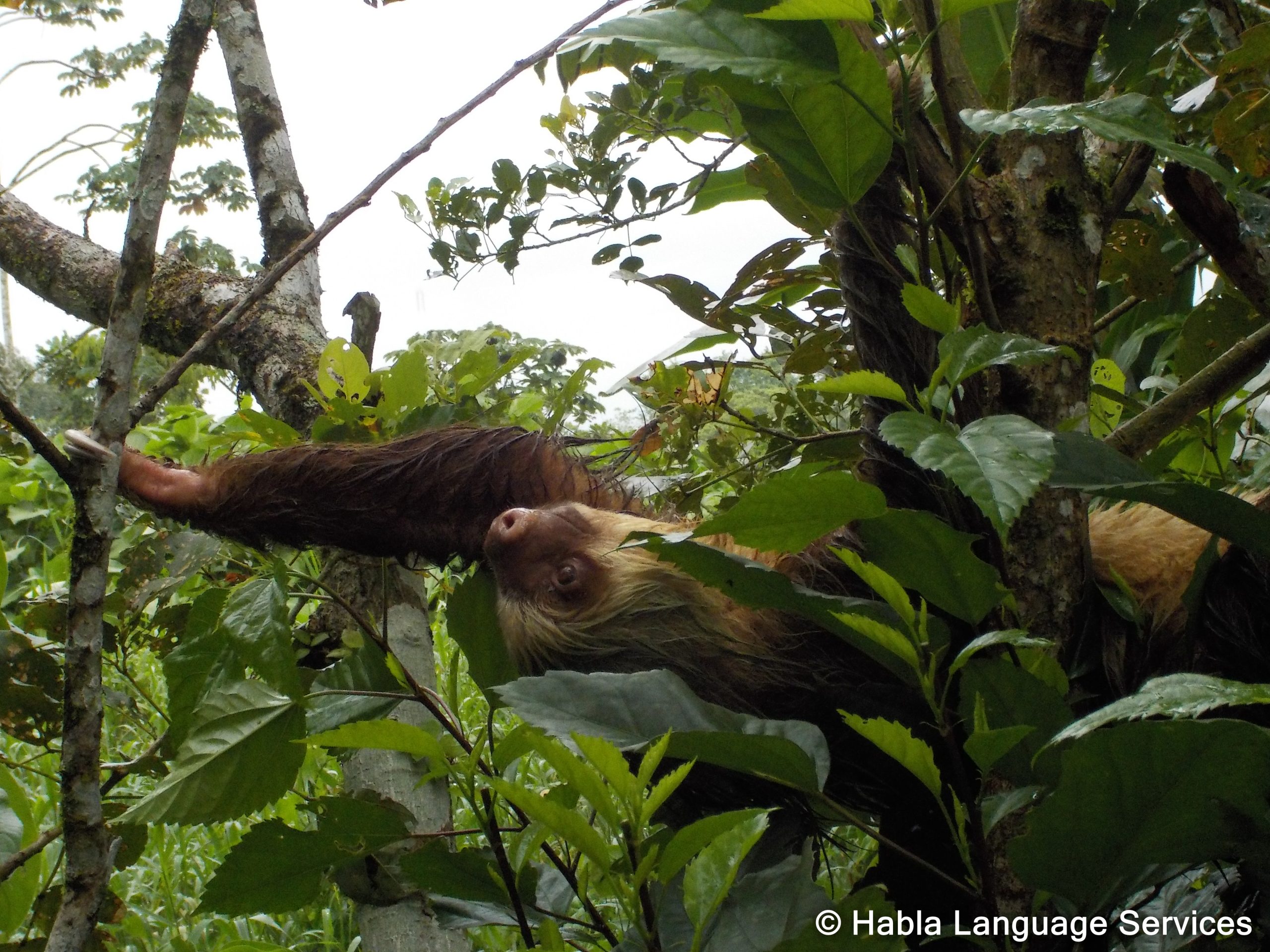 Day 9
Early breakfast at the hotel and then our highly popular sloth tour! We will grab a quick lunch in La Fortuna and then head up to Project ASIS Wildlife Rescue Center. We'll spend the afternoon learning about the sanctuary and we'll have the opportunity to prepare meals and feed the animals! We will return back to Volcano Lodge for relaxation. Meals: B.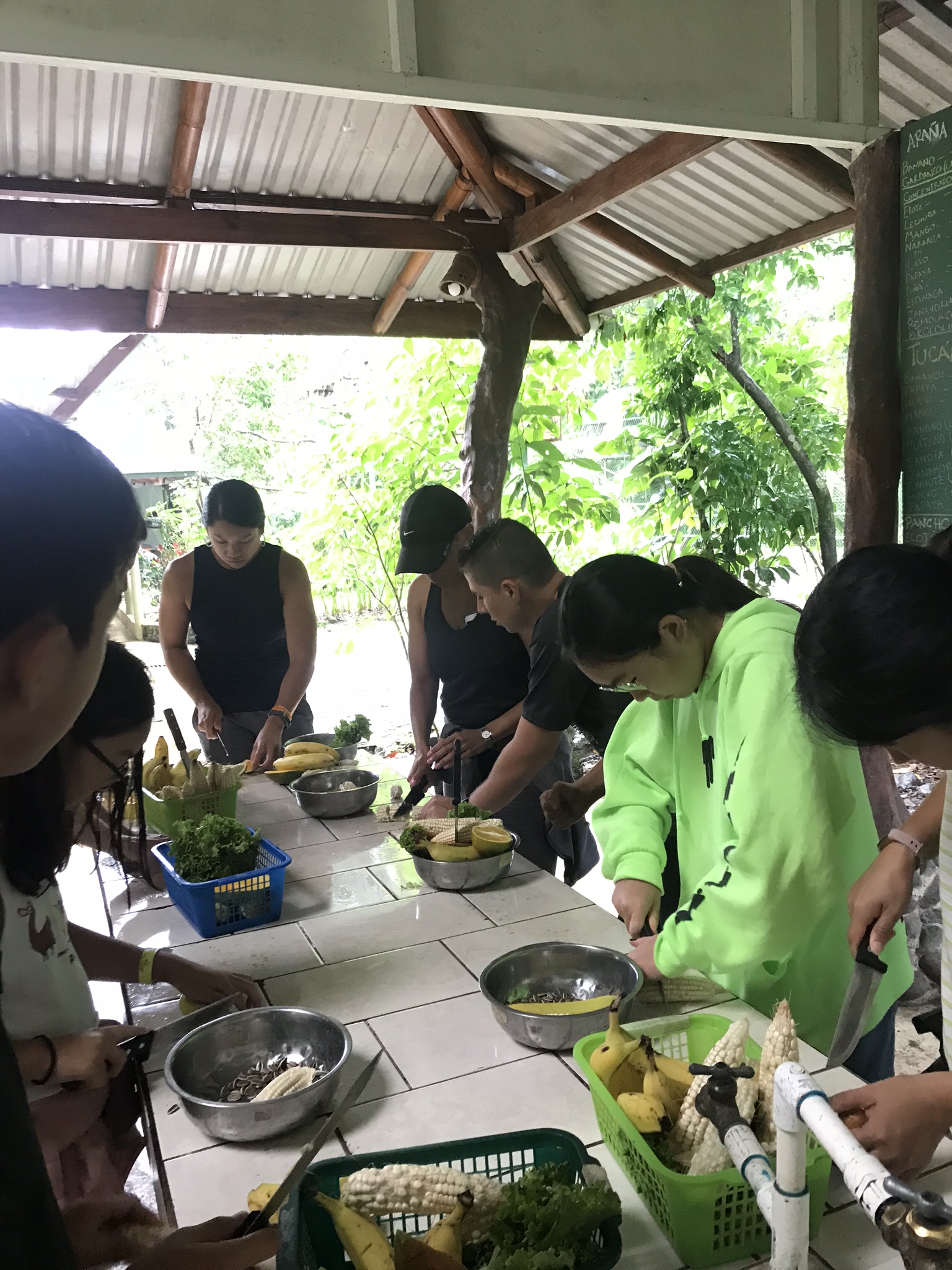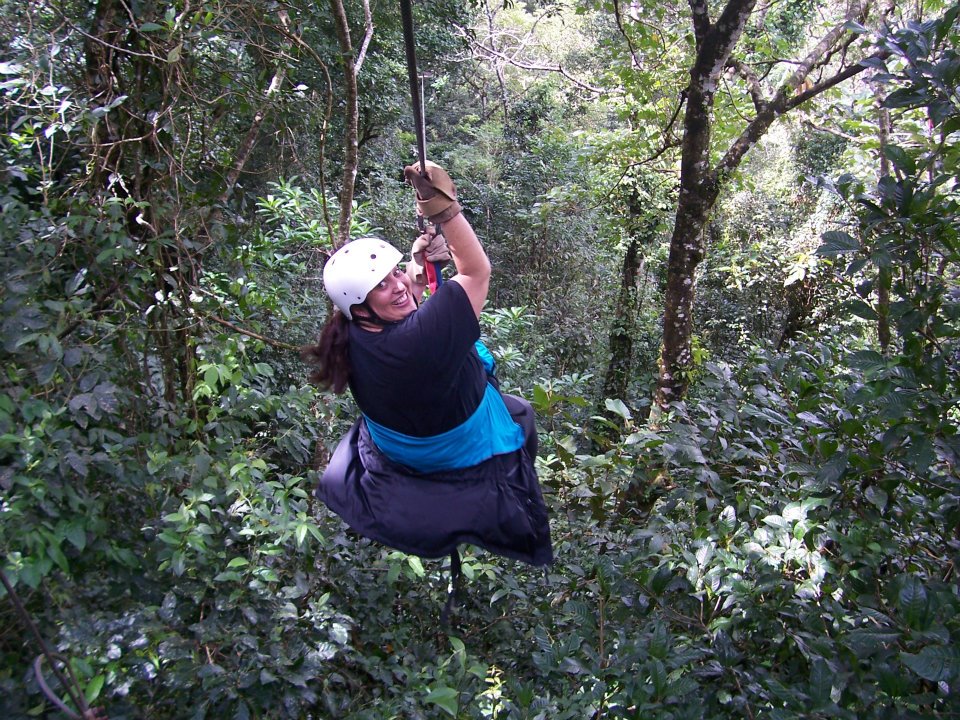 Day 10
Breakfast at the hotel and then head to Monteverde Cloud Forest. We will dine at the exquisite Hotel Belmar Farm-to-Table and there may be time for an optional Night Hike. Meals: B.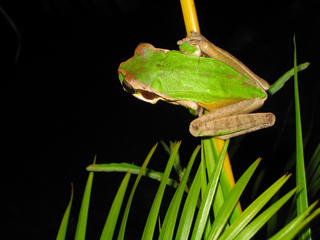 Day 11
Bird watching, ziplining, hiking the reserve. You choose your optional morning activity. Lunch at the Monteverde Lodge and then the best ice cream ever at Monteverde Cheese Factory. Then, we'll go see the hummingbirds and check out the gift shop and then head to Rosewood Souvenirs for more shopping and to see Jose Luis' woodshop and orchid garden before heading back to the Hilton in LIR to relax. Meals: B.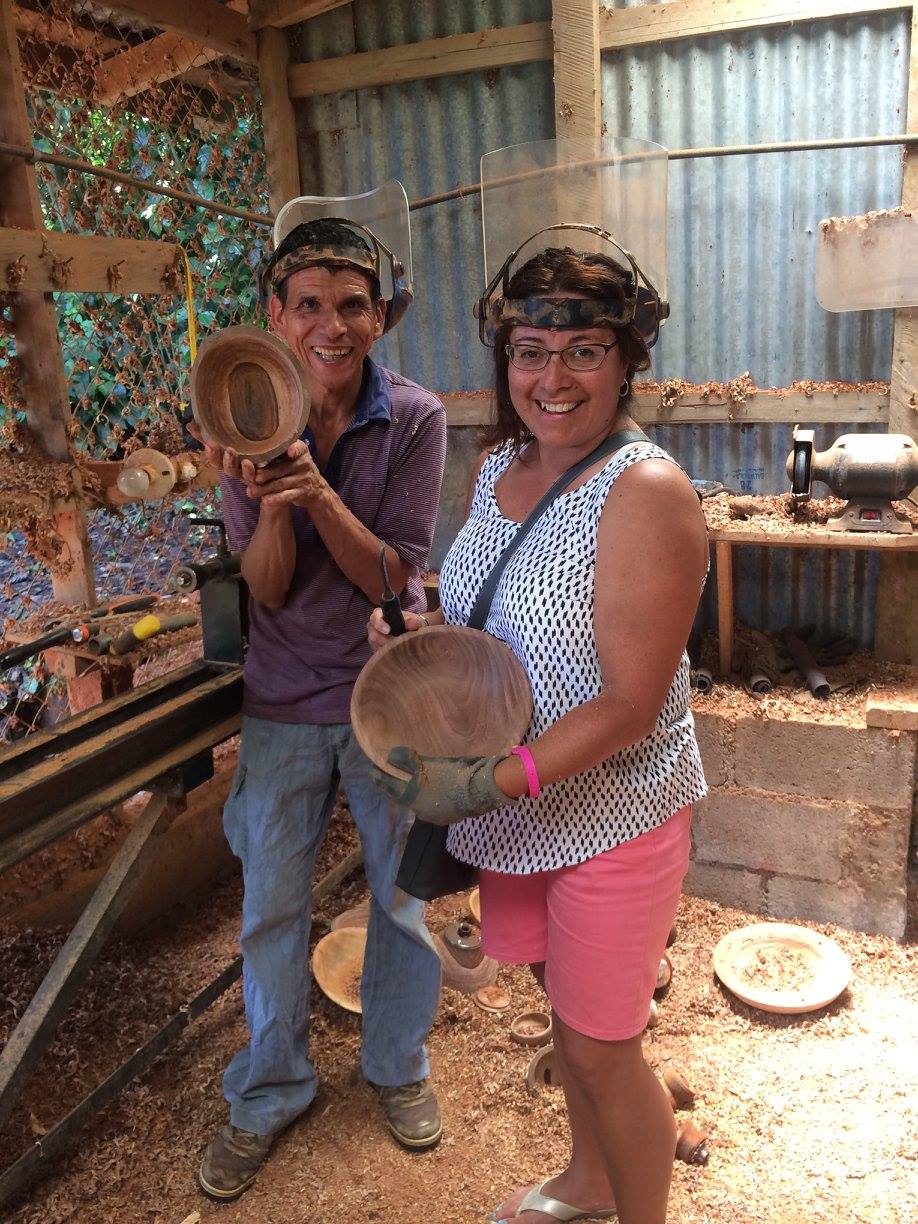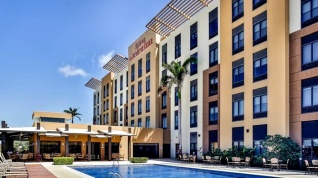 Day 12
You'll be taking the shuttle back to the airport from the Hilton according to your flight schedule. B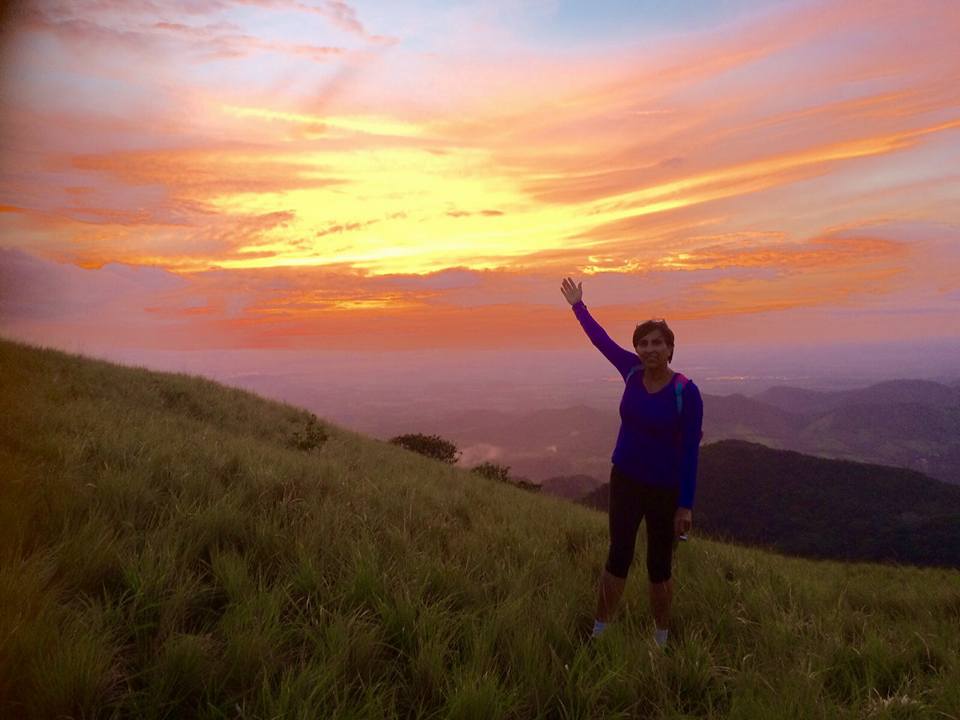 Reserving and Payment Information: To reserve your space, submit $600 deposit here.
Deposit is non-refundable. We highly suggest purchasing travel insurance for trip cancellation and also international medical insurance/medivac as well as COVID coverage. See various plan options here: SquareMouth. Your deposit will be forfeited if full payment is not received by May 1, 2022. 
Cost is $3500 payable by May 1, 2022.  We encourage early sign-ups and early deposits. Trip will fill after 20 participants and then we will take a wait list. Early Bird price of $3300 due by March 1, 2022. $500 discount if 2 people share a room for hotel stays.
Contact us for family pricing.
Payments are non-refundable.  We highly suggest purchasing travel insurance for trip cancellation and also international medical insurance/medivac and COVID coverage.
Contact us for additional information and to receive a registration packet. More info available here.
Please Note: If you need Spanish for your job, this trip may be fully tax-deductible. Please talk to your tax advisor. The entire trip is Spanish Immersion and you will leave knowing MUCH more Spanish than when you came.