For more reviews and testimonials, check us out on social media:

Voted Best in San Jose for 2019 in Instruction Category.
Here
is a review by Elite Yelper, Natasha D. of Santa Clara, CA.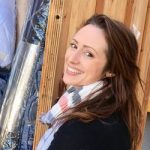 4/20/2016
As a homeschooling family who is about to embark on a world trip, including many Spanish-speaking countries, we scoured the Internet for a highly-recommended Spanish teacher to help our twin sons (10 years old) learn the language basics.
Since time was of the essence, we wanted someone who could meet in our house every weekday for an hour and a half lesson — for almost a month straight. Gina from Habla Language Services came highly recommended and so we reached out to see if she could accommodate such an aggressive request.
I'll be honest, I was terrified of hiring a tutor for such a huge commitment because our former Spanish lessons experience with another program was downright awful. I had visions of having to coerce my kids into doing the lesson every single day and having to hear them complain about wanting to be out with their friends playing instead of studying Spanish.
Boy were my fears totally wrong!!! Gina was an amazing teacher and had my two sons, who both have completely different learning styles, looking FORWARD to Spanish lessons EVERY. SINGLE. DAY. It was incredible! She used a perfect blend of songs, videos, worksheets, and conversation to keep my young boys engaged and excited to learn. When she realized they are obsessed with Minecraft, she came equipped the next day with a Minecraft vocabulary lesson, en español!
About two weeks in, my one son (who struggles in traditional classrooms) said to me: "Mom, I don't know what it is, but every time we have Spanish class, I am happier than before we started!"
Now, the boys are pointing out all sorts of Spanish words, practicing Spanish with service personnel we encounter, and teaching ME!
Gracias maestra Gina!
And from Jessica's mom. Jessica was with me for 5th-8th grade:
I also want to make sure you know how thankful we are for the time you spent with Jessica.  Her lessons with you completely accomplished our goal of making sure she was ready for high school Spanish.  We met her Spanish teacher last week at back-to-school night and she was very complimentary of how much Jessica had learned in her lessons.   The other kids in her class all had some kind of middle school Spanish training and she feels that Jessica knows more than most of them. 8/30/18

Learn how to speak Spanish and share your testimony quickly with Gina's easy-to-learn Habla teaching method. I was pleasantly surprised that I could join in a conversation after 3 short weeks. The Spanish for Missionaries booklet is great. The illustrations made it so easy to understand.

I had taken 2 yrs Spanish at tertiary level and hadn't read, spoke or thought Spanish in over ten years so decided to take Gina's class to see how much I can remember in the hopes of maybe seriously taking Spanish up again. (And why not take advantage of the Spanish speakers here in California cos when I took it in New Zealand the only Spanish speakers were the people in my class!!!) I found Gina's class both fun, exciting and challenging. It's total Spanish immersion which at first I thought I'll probably not understand a thing but after a little while your ears get attuned in hearing Spanish and in no time you're find yourself speaking and thinking Spanish too!!! I recommend this class to anyone who is serious about learning Spanish!!

Great Spanish Teacher!!! If you want to learn how to speak in every day conversation Gina is wonderful. She works at your pace and on topics that are important to you. I feel my Spanish has improved and I am becoming a more confident speaker.

I definitely recommend Gina for improving your English writing skills. She provides excellent help. She is very clear on English grammar rules and looks for references to help me write better. Also, I always get very thorough and excellent feedback on my writing essays from her review. Since then, I have gained confidence in my writing skills. I am very happy to see my progress.

Gina taught me Spanish. I mean, zero-to-sixty, fumbling-to-functional, honest-to-goodness Spanish within months. She is an excellent teacher, able to adapt to whatever works best, and also (perhaps more importantly) able to change it up for people like me who get bored easily. In the mood for drills? She's got drills. Want to just have a conversation? She can make it challenging and fun. She has lived in several different Spanish-speaking countries, so she can also give you insight into culture, local customs, and dialects. She can change teaching strategies at the drop of a hat (I think I caused a lot of hats to be dropped) and is always a pleasure to work with. I really could not recommend anyone more highly. If you want to learn Spanish, you should be calling Gina.

Ms. Covello's bilingual skills and training abilities elevated the students' language skills tremendously.