Spanish For Business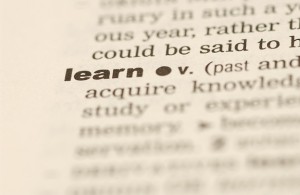 Language is speech. In spite of what they try to teach us in school, language really is not about grammar rules, spelling tests, or writing exercises. It is about communication.
Habla Language Services has worked hard to develop a patent-pending method to get you out the door speaking with the Hispanic market in as little as three hours.
We offer what most other programs don't: the essential vocabulary you need to start reaching your Hispanic market today. You do not need to sit in front of the computer learning, "The ball bounces." Or, "the boy is riding the horse." We will discuss how to ask a patient where it hurts or how to tell a laborer you need the ¾" nails on the wooden deck.
In order to enroll in an industry-specific course participants must know basic Spanish vocabulary. Participants can test out of the prerequisite, or it can be added on to a workshop series.
Contact us now to get started learning Spanish today. Habla Language Services: Spanish instruction customized for your professional needs. No tedious verb conjugations. No lengthy explanations; just expedited instruction at your site, according to your schedule.


Spanish for Bankers and Other Financial Experts
Article on Languages for a Specific Purpose