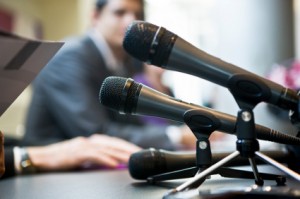 Habla Language Services offers conference interpreting for Spanish and English. Remember, when working with simultaneous interpretation, you need to hire 2 interpreters to get the job done professionally. We use interpreters that have trained at the Monterey Institute of International Studies and have native ability in both languages. We will even help you with your sound-proof booth and other audio needs. Contact us to discuss your needs.
Past clients have included: Google, Inc. and Google.org and U.S. Department of Justice – EOIR.
For more information on interpreting, click here.