Just Added: Now Offering Spanish for Priests.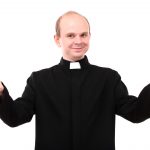 Learn how to present a homily in Spanish. We will also cover baptism, quinceañera and confession. Program is 30 hours. Class starts Friday, September 26 at the Habla Language Services from 10:00 a.m. – 11 a.m. Cost is $50/hour and billed at the beginning of each month. 
Learn Spanish for an international mission or to share your testimony and the gospel with Spanish speakers here at home.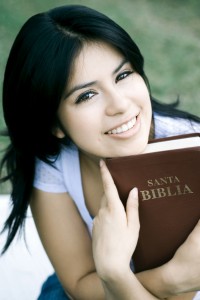 This three-hour workshop covers the following:
1. Basic greetings
2. Pronouns
3. Separation of man and God because of sin
4. Jesus saves through his death on the cross and resurrection
5. Share your brief testimony
Click here for a downloadable pdf to send to your colleagues and friends. If you would like information on pricing or specific vocabulary, contact us.
Spanish for Missionaries Recorded Workshop

Buy now
See the gospel message played out in Spanish with pictures. Learn the Spanish pronunciation and share the good news with Spanish speakers at home or abroad. This presentation is 7 minutes with 14 pages that can be upgraded as a spiral bound, flip book.
Translation of your Testimony
$50.00
Submit your testimony in English (typed) in 500 words or less. Habla Language Services will translate it for you. You can then call to go over the pronunciation. Upload your doc here.


As you develop your Spanish, you may want a bilingual parallel Bible to learn key words and stories and how they translate.